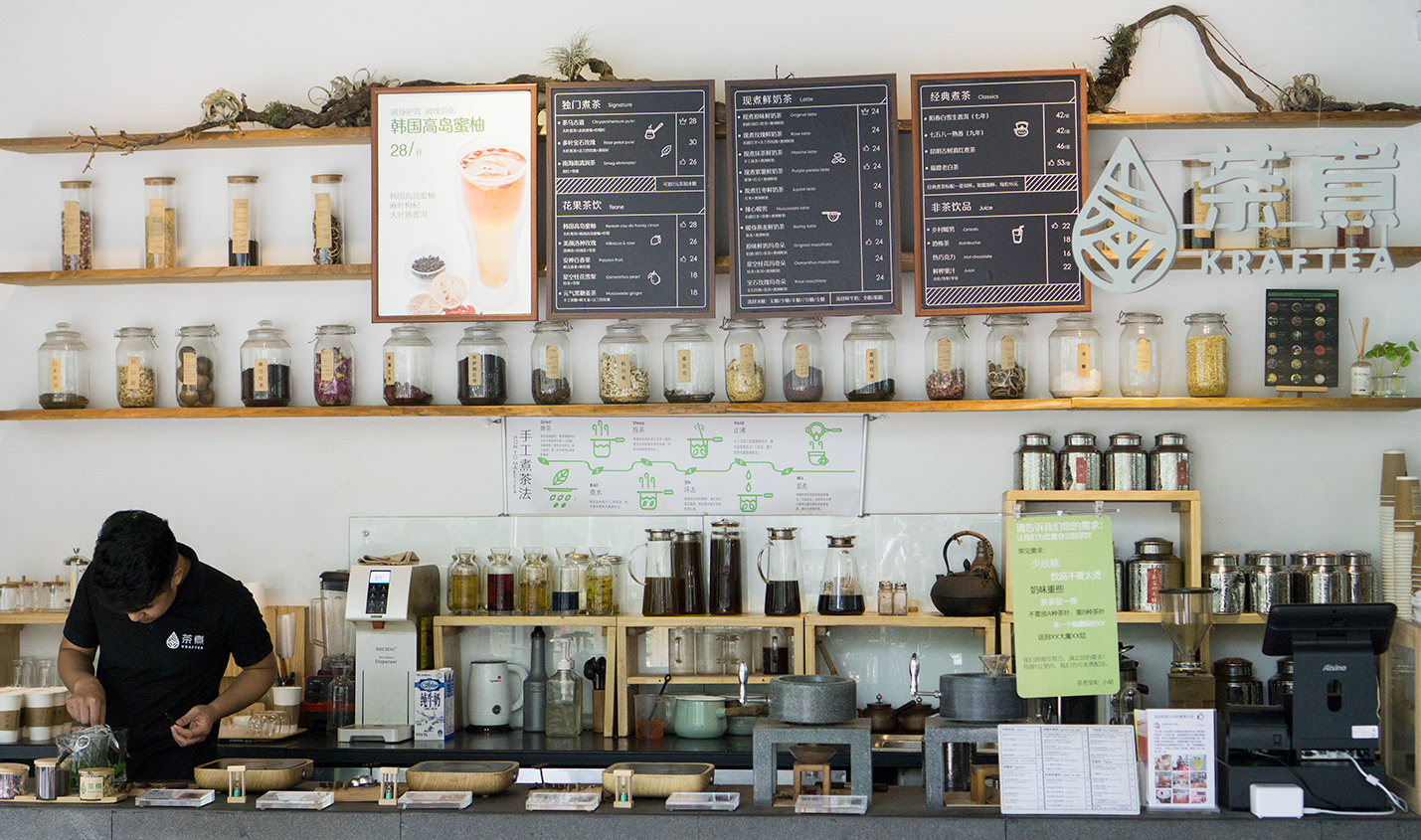 Kraftea is a hand-brew tea shop located in Guomao, Beijing. They use natural and healthy ingredients in every cup of tea, including rose petals, butterfly peas, hibiscus, peppermint leaves, large leaf ripe Pu'er. The specialty of Kraftea is its unique Pot Boiling Pu'er, which was prepared and boiled in front of customers.
​​​​​​​
茶煮是位于北京国贸的一家手工煮茶店。他们的每一杯茶均使用天然原料,搭配鲜奶,现场煮制,可以选择自己喜欢的甜度,新鲜健康。最近,茶煮开通了快递茶服务,当日煮制,玻璃瓶灌装并经过巴氏消毒,全程冷运保险,无论在哪都能享用新鲜好喝的茶品。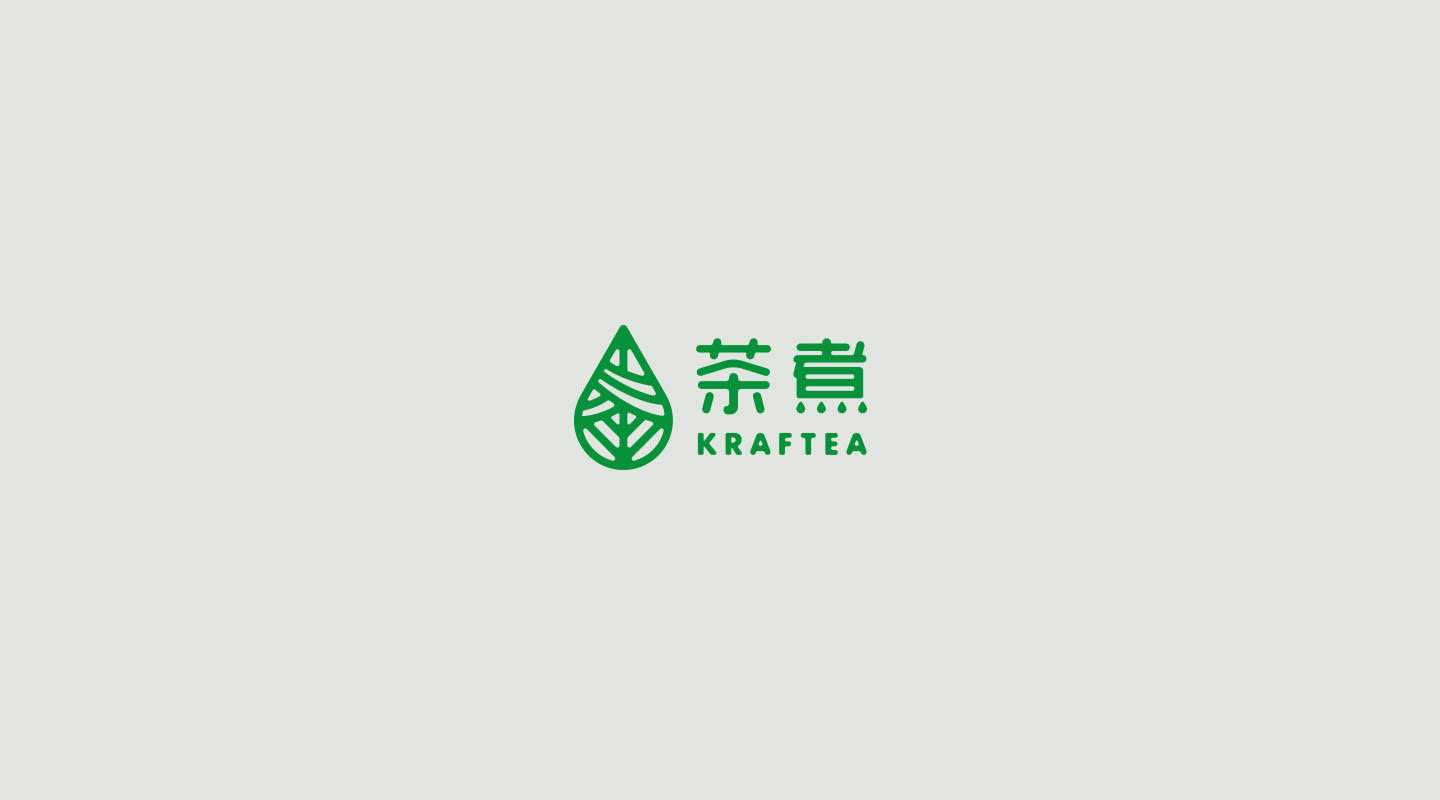 The name was Tang Hu (i.e. pot of Tang dynasty) when the shop first opened. They focused on bringing ancient tea recipe back to life, and they hand-brewed all tea in a bronze tea pot on a stove in front of customers. The logo and decor of the shop fairly classic. Even though brewing tea can be done within 3 mins, however, because of the central location, they could not attract white collars working nearby whose wish are simply to have a cup of beverage in their hands within 5 seconds. So, the shop owner approached me to redesign their brand identity, including posters and menus, using a new shop name Cha Zhu (Kraftea) to make a modern impression among potential customers.

茶店刚开业时的名字为「唐壶」,主打唐代茶方,用铜壶手工煮制,无论是logo、店内陈设和装修都颇有古典意味。然而,店铺位于繁华的办公中心地段,慢节奏、古风的经营方式难以带来大量稳定客流。茶店老板希望能更换店名、重新设计品牌形象,将品牌视觉年轻化,吸引更多白领来店消费。
In most eyes of Chinese, hand-brewing tea is for elderly people who has a deep knowledge and is picky about tea. We want to redesign and establish the idea that hand-brewing tea is quickly-made, fresh and healthy, it can be well-loved by young people out there. So, in terms of ideology, we chose a few keywords: water drop, field and tea leaves.

在大多国人的眼里,煮茶是给那些对茶有讲究的老一辈人喝的。我们希望通过年轻化的设计,转变这样的观念:煮茶快速新鲜健康,也可以是年轻人的心头爱。因此在设计意向的选择上,我们选择了几个关键词:水滴、自然田园、茶叶。